Search
Chris Bloom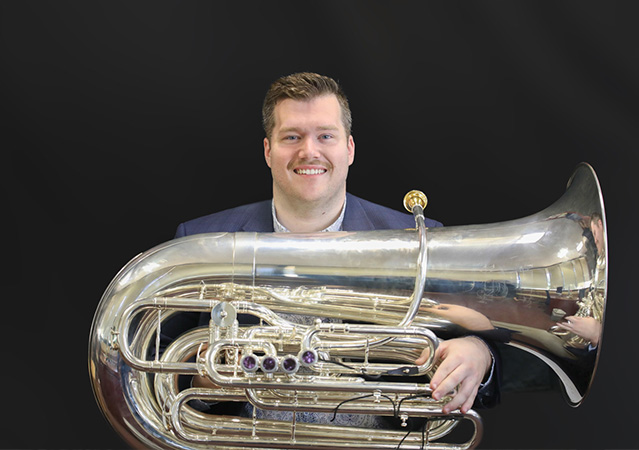 Graduate Teaching Assistant at Florida State University
A native of Kingston Pennsylvania, Chris Bloom is a professional tubist and pedagogue. As a soloist, Chris has garnered success in multiple competitions, and was recently awarded the first prize at the prestigious Leonard Falcone International Tuba and Euphonium Competition.
He was also awarded first prize at the Midwest Tuba and Euphonium Conference Solo Competition and third prize in the Southeast Regional Tuba and Euphonium Conference Solo Competition. Chris has been invited to present guest artist recitals at the U.S. Army Band Tuba and Euphonium Workshop, the International Tuba Euphonium Conference 2023 at Arizona State University, and universities across the Southeast United States.
As an active orchestral musician, Chris regularly plays with the Tallahassee Symphony and has performed with the Westmoreland Symphony and Nittany Valley Symphony. Chris is a founding member of the Capital City Brass Quintet and the Meltdown Tuba Quartet, and has performed with the Tallahassee Symphony Brass Quintet and Nittany Valley Brass Quintet. In addition to his performing interests, Chris has a passion for teaching and maintains a small studio of undergraduate music majors at Florida State University in Tallahassee, FL. Chris is currently the teaching assistant for the tuba studio at Florida State University.
Retour en Haut