Recherche
Krzysztof Mucha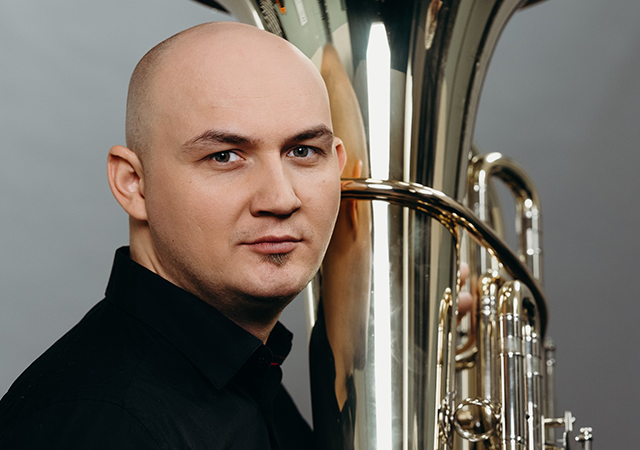 Principal Tuba of Sinfonia Varsovia | Lecturer at Academy of Music in Wroclaw
Doctor of Musical Arts (DMA)
Krzysztof Mucha joined Sinfonia Varsovia in 2018 as principal tuba. From 2012 to 2018, he was principal tuba with the NFM Wrocław Philharmonic. Since 2016, he has been a lecturer at the Karol Lipinski Academy of Music in Wrocław, where he teaches tuba, euphonium, orchestral studies and chamber music. From 2014 to 2018, he worked as a lecturer at the Ignacy Jan Paderewski Academy of Music in Poznań.
From 2012 year Krzysztof Mucha collaborates with manufacturers of Buffet Crampon wind instruments, including Melton Meinl Weston and B&S.
He is a member of Sinfonia Varsovia Brass, Polish Brass Quintet and Wratislavia Brass.
He has been the recipient of numerous prizes, including the Grand Prix at the 8th International Interpretative Competition for Wind Instruments in Brno (Czech Republic, 2013), 1st Prize at the 6th International Competition for Soloists and Chamber Musicians in Svirel (Slovenia, 2014), 1st Prize at the 2nd National Competition for Brass Instruments in Katowice (2010). He has also been the holder of multiple artistic scholarships. In 2012, he received a scholarship of the Minister of Culture and National Heritage. He was also a holder of an academic scholarship (2008-2011) and the Rector's scholarship (2011/2012) of the Academy of Music in Kraków. He received a scholarship of the Marshal 's Office of the Kuyavian-Pomeranian Voivodeship (2010) and a scholarship of the "Sapere Auso" Małopolska Foundation (2010).
He has worked with major orchestras, including the Malaysian Philharmonic Orchestra, Sinfonia Varsovia, Polish National Radio Symphony Orchestra, Polish Radio Orchestra, Beethoven Academy Orchestra, Juliusz Słowacki Theatre in Cracow, Grand Theater – National Opera in Warsaw, Capella Cracoviensis, Łódź Philharmonic, Sinfonietta Cracovia, Cracow Philharmonic, Pomeranian Philharmonic, Silesian Opera and Aukso Chamber Orchestra. He has performed across Poland and abroad under the batons of renowned conductors and composers, such as Charles Dutoit, Sir Neville Marriner, Giancarlo Guerrero, Christoph Eschenbach, Leonard Slatkin, Marc Minkowski, Alexander Liebreich, Joanna Falletta, Jerzy Maksymiuk, Krzysztof Penderecki, Stanisław Skrowaczewski, Gabriel Chmura, and Jacek Kasprzyk.
He was admitted into prestigious youth orchestras such as the Civic Orchestra (Chicago), Gustav Mahler Jugendorchester, I' Culture Orchestra.
Krzysztof Mucha is passionate teacher. He puts lots of effort into education. His students passed the exams for orchestras in Poland, Germany and China and they also teach there.
Instruments
2260RA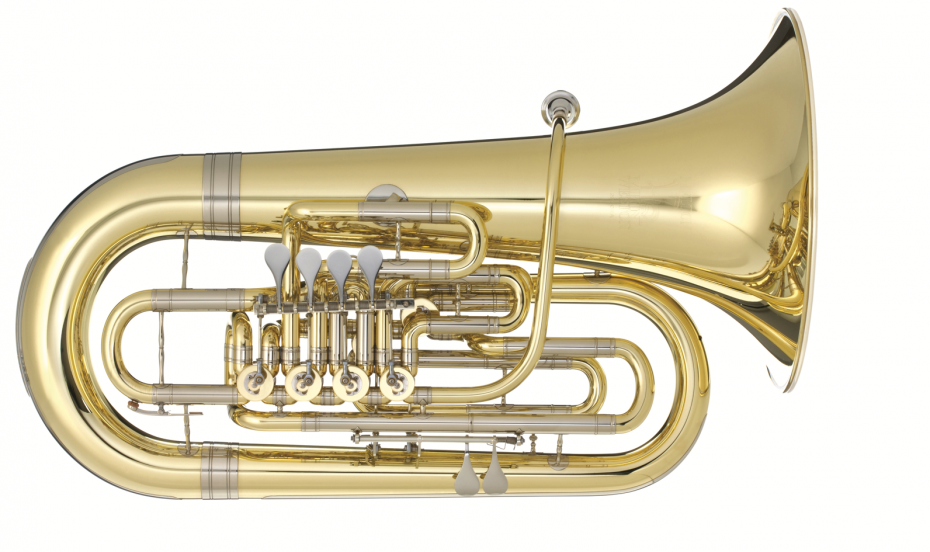 Retour en Haut