Recherche
Aubrey Foard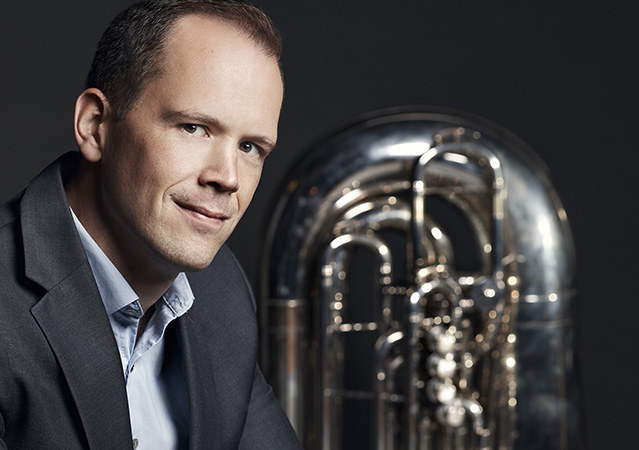 Principal Tuba Baltimore Symphony Orchestra
Aubrey Foard is the principal tubist of the Baltimore Symphony Orchestra, a position he has held since 2018. He also serves as Lecturer of Tuba and Euphonium at the University of California, Los Angeles (UCLA) and as Artist Faculty at the Brevard Music Center. Mr. Foard was most recently principal tubist of the Charlotte Symphony, serving in that position from 2012 until 2018. He has previously held principal tuba positions in the Santa Barbara, West Virginia, Canton, Youngstown and Albany Symphonies, as well as with the Britt Festival Orchestra. He has performed as a guest musician with several other orchestras, including the Los Angeles Philharmonic, The Cleveland Orchestra, the Utah Symphony, the Houston Symphony, the North Carolina Symphony, the Seattle Symphony, the Minnesota Orchestra, the Louisville Orchestra, Arizona MusicFest and as Acting Principal Tubist with the San Diego Symphony. Mr. Foard's solo performances have been broadcast on National Public Radio's « Performance Today, » and on WQXR New York, KUHF Houston and KDB Santa Barbara. As a soloist, he has performed with the West Virginia Symphony, the Spoleto Festival USA Orchestra, the Music Academy of the West Orchestra and on multiple occasions with the Charlotte Symphony. He is a past multiple prizewinner of the Minnesota Orchestra's WAMSO solo competition. An avid proponent of new music for the tuba, Mr. Foard has commissioned a Tuba Concerto by American composer Mark Petering; the solo part is available for free download on IMSLP. The first movement was premiered by the Charlotte Symphony in 2018 and the full work was premiered in February, 2020 with the The US Army Orchestra and Mr. Foard as soloist.
​
Mr. Foard's students at UCLA have achieved numerous accomplishments, including winning fellowships to music festivals, performing with professional orchestras, performing on major motion picture soundtracks and winning concerto competitions. He previously taught at the University of North Carolina Charlotte and at West Virginia State University. Mr. Foard has presented master classes and recitals worldwide, most recently at the International Women's Brass Conference, Florida State University, the US Army Tuba Euphonium Workshop, and Taiwan TubaMania. He is a founding faculty member and Executive Director of Back to School Tune-Up with the Pros, an online summer boot camp for tuba students that allows for continuing education during the COVID 19 pandemic.
Mr. Foard is a graduate of The Colburn School's Conservatory of Music, Rice University and the Cleveland Institute of Music. His teachers include Norman Pearson, Fritz Kaenzig, Mark Lawrence, David Kirk, Ron Bishop, and Alan Baer.
Aubrey Foard is a Buffet Crampon performing artist, representing the Melton Meinl Weston line of instruments.
Retour en Haut