Recherche
Trio 21meter60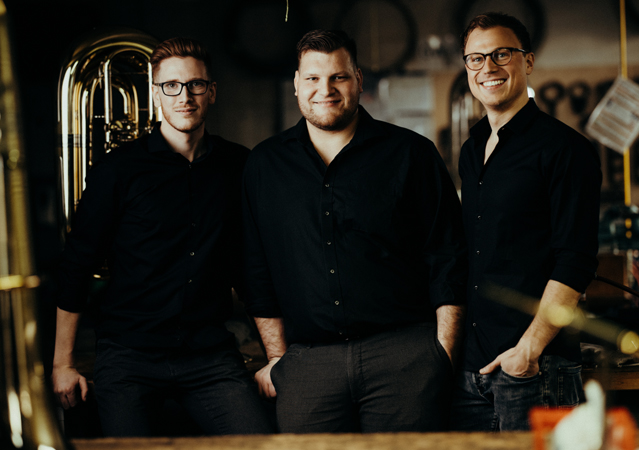 Tuba Ensemble
The unfamiliar name « Trio 21meter60 » refers to an ensemble consisting of three tuba players that was founded in 2016 as part of the Bundesauswahl Konzerte Junger Künstler (BAKJK), a support programme of the German Music Council.
In its first concert season, the ensemble managed the great surprise of playing over 35 concerts nationwide with this previously completely unknown formation and thrilling the audience.
The young musicians have set themselves the task of eliminating prejudices about their instrument and proving that it is possible to make chamber music with three tubas. There is no limit to their creativity: In original arrangements of their own, the ensemble exhausts the possibilities of the tuba, using the entire repertoire of the last 500 years. Familiar topics in a new setting, serious material in a playful way, appearance of professionalism with a twinkle in the eye – a tightrope walk that the three tuba players masterfully manage.
In addition to important cooperations with the German Music Council, Buffet Crampon and the German Tubaforum e. V., the ensemble is a regular guest at renowned festivals such as the Schleswig-Holstein Music Festival or the Nieder-Mooser-Konzertsommer.
A continuous endeavour for the Trio 21meter60 is to constantly expand the repertoire for three tubas through their own arrangements or through commissioned compositions.
The press agrees with the ensemble's concept when they write: « Bravo – carry on like this! »
Instruments
4250 Tradition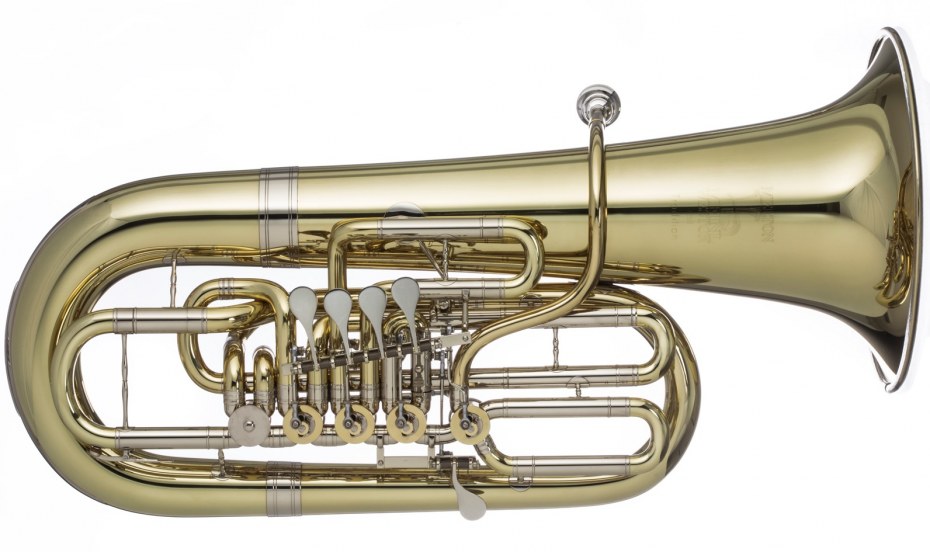 Retour en Haut