Recherche
夏目 友樹 / Tomoki Natsume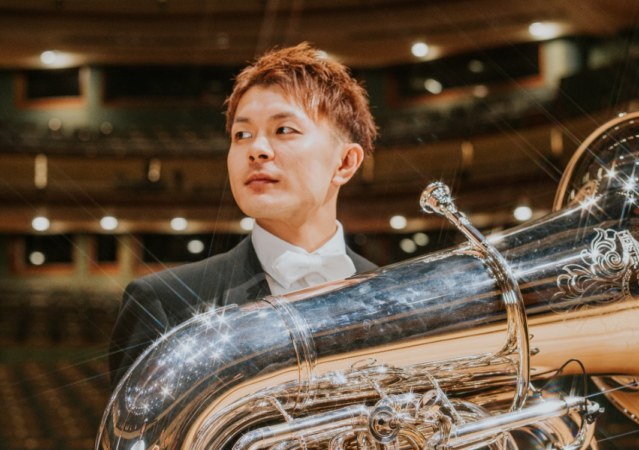 シンガポール交響楽団首席奏者
大阪府生まれ。関西学院大学経済学部を卒業後、チューリッヒ芸術大学(スイス)にて学士号を取得。2018・2019年度ヤマハ音楽振興会奨学生。
在学中オーディションに合格し、アジアユースオーケストラ(2014)、ルツェルンフェスティバル・オーケストラアカデミー及びヴェルビエフェスティバル・ジュニアオーケストラ(2017)、シュレスヴィヒ-ホルシュタイン祝祭管弦楽団(2018)、パシフィックミュージックフェスティバルオーケストラ(2019)へ参加する。
また、国内外のコンクールにおいて賞を受賞し、ポルチア国際チューバコンクール2016(イタリア)においてファイナリスト、ディプロマ取得。チャイコフスキー音楽院チューバコンクール2017(ロシア)において第2位、2019年日本管打楽器コンクールにおいて第3位を受賞。
これまでにチューバを吉野竜城、鈴木浩二、アネ=イェレ・フィサーの各氏に師事。シンガポール交響楽団首席チューバ奏者。
[使用楽器:  〈B&S〉Fテューバ BS3100W, Cテューバ BS3198
〈メルトン・マイネル・ウェストン〉BB♭テューバ MW195″Fafner"特注モデル]
Born in Osaka, Japan, Tomoki Natsume graduated with a Bachelor of Economics in 2015 at the Kwansei Gakuin University in Japan, before beginning studies in music with Anne Jelle Visser at the Zurich University of the Arts in 2016. He has been supported by the Yamaha Music Foundation scholarship since 2018.
During his studies, Natsume participated in many famous Orchestra Festivals (Academy) such as with the Asian Youth Orchestra in 2014, Lucerne Festival Orchestra Academy and Verbier Festival Junior Orchestra in 2017, Schleswig-Holstein Musik Festival Orchestra in 2018, and Pacific Music Festival in 2019. In these festivals, he performed with renowned conductors such as Marin Alsop, Christoph Eschenbach, Valery Gergiev, Matthias Pintscher, Heinz Holliger, Krzysztof Urbański, Vladimir Jurowski and Wayne Marshall. As a professional, Natsume has performed with the National Symphony Orchestra Taiwan, Prague Royal Philharmonic, and Kollegium Wintertur.
As a soloist, Natsume was a finalist at the Citta di Porcia Tuba Competition 2016 and was 2nd Prize winner at the Tchaikovsky Conservatory Tuba Competition in 2017, and 3rd Prize winner at the Japan Wind & Percussion Competition in 2019.
Instruments
195 "Fafner"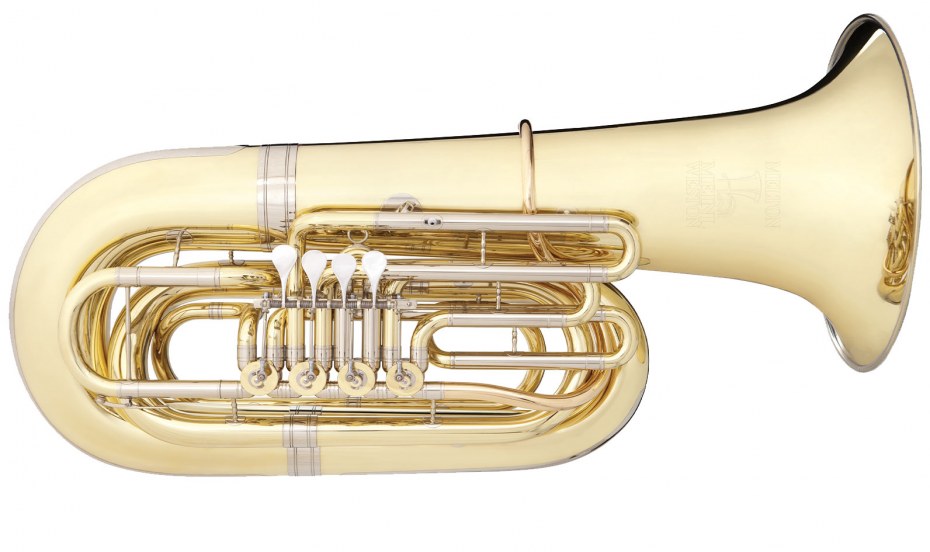 Retour en Haut