Search
Max Briggs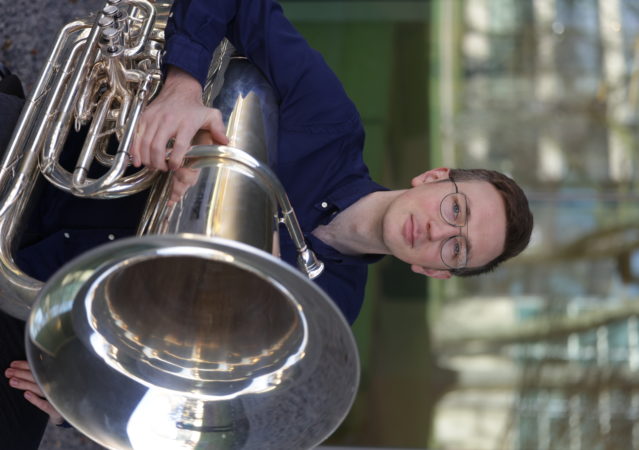 Tuba/Euphonium - North Central College
Dr. Max Briggs, an accomplished tubist hailing from Chicago, brings a genuine passion for music and education to his craft. With a commitment to both performance and teaching, he has made significant contributions to the world of tuba and euphonium.
Having earned a Bachelor of Music degree from Illinois Wesleyan University, followed by a Master of Music degree and a Doctor of Musical Arts degree from Northwestern University, Dr. Briggs possesses a solid foundation of academic excellence.
His commitment to musical growth and mastery led him to study under the guidance of renowned tuba virtuosos, Ed Risinger, Rex Martin, and Gene Pokorny.
As a performer, Dr. Briggs has had the privilege of sharing his music with diverse audiences. He has had the opportunity to play with several ensembles, including the Kenosha Symphony, Evanston Symphony, North Shore Concert Band, Temperance Brass, Northside Brass, and Heartland Brass Quintet. He has been featured as a soloist with ensembles including the Lake Forest College Concert Band, and the VanderCook College Symphonic Band at the 2022 Midwest Clinic. These experiences have allowed him to showcase his musicality and connect with listeners on a profound level.
Dr. Briggs's musical achievements include being named a winner of the Falcone Festival solo competition and the Chicago Brass Festival solo competition. These accolades are a testament to his talent, dedication, and commitment to musical excellence.
In addition to performance, Dr. Briggs is committed to nurturing the talents of future musicians.
He serves as a respected educator at various respected institutions, including VanderCook College of Music, Lake Forest College, Merit School of Music, Music Institute
of Chicago, Niles North High School, New Trier High School, Loyola Academy, Neuqua Valley High School, Waubonsie Valley High School, and Meet Valley High School.
Through his teaching, he empowers his students to develop their own musical voices and reach their full potential.
Dr. Briggs teaching approach is rooted in the pedagogy of Arnold Jacobs. He emphasizes the development of a resonant tone, solid technique, and a deep understanding of musicianship.
By instilling these foundations in his students, he equips them with the tools to excel in their musical endeavors. Furthermore, Dr. Briggs finds joy and fulfillment in sharing his experiences and insights as a masterclass clinician. He has been invited to contribute his expertise to workshops and music festivals, inspiring and guiding aspiring musicians on their own musical journeys.
Dr. Briggs continues to contribute to the world of tuba and euphonium. His solo performances, collaborative endeavors, and dedication to teaching have shaped his musical path.
Through his passion, talent, and commitment to education, he strives to inspire others and leave a lasting impact on the music community.
Instruments
5450 Thor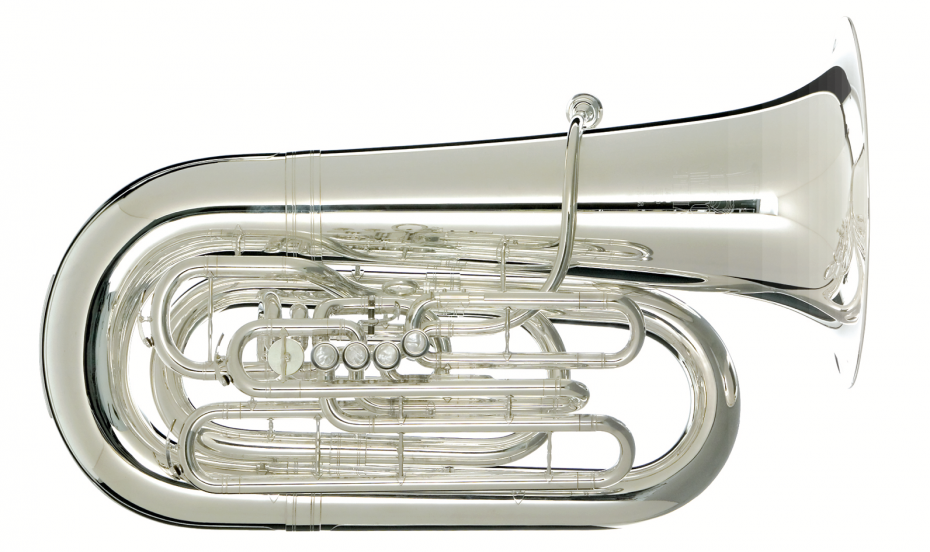 Retour en Haut